By: Judd Parker – info@3dprinterstocks.com
I have compiled a list of publicly traded companies that one should consider researching if they plan on investing in 3d printing stocks. There are many aspects of 3d printing that one could invest in. You can buy stocks in the manufacturers of the printers themselves, the 3d software companies, medical companies that utilize 3d printing, material suppliers, etc. I have tried to organize this list based on what the actual company does in relation the 3d printing. The stock symbol is located next to the name of the company. This list will be updated periodically as needed.
After reviewing this page, be sure to read our Beginner's Guide to Buying Stocks Online for how to get your foot in the door. It's super easy to get started trading stocks.
Printer Manufacturers


Hewlett-Packard Company
(NYSE:HPQ)
Hewlett-Packard Company (HP) is a provider of products, technologies, software, solutions and services to individual consumers, small- and medium-sized businesses (SMBs) and large enterprises, including customers in the Government, health and education sectors. Its operations are organized into seven segments: the Personal Systems Group (PSG), Services, the Imaging and Printing Group (IPG), Enterprise Servers, Storage and Networking (ESSN), HP Software, HP Financial Services (HPFS) and Corporate Investments. The Company's offerings include personal computing and other access devices; multi-vendor customer services, including infrastructure technology and business process outsourcing, technology support and maintenance, application development and support services and consulting and integration services, and imaging and printing-related products and services. In December 2011, the Company acquired Hiflex Software GmbH.
-
Further Info:

3D Systems Corporation (3D Systems) is a holding company that operates through subsidiaries in the United States, Europe and the Asia-Pacific region. The Company is a provider of three-dimensional (3D) content-to-print solutions including 3D printers, print materials and on-demand custom parts services for professionals and consumers. It also provides creative content development and design productivity tools. Its principal print engines include stereolithography (SLA), printers, selective laser sintering (SLS), printers, multi-jet modeling (MJM), printers, film transfer imaging (FTI) printers, selective laser melting (SLM) printers, and plastic jet printers (PJP). On October 4, 2011, the Company acquired the shares of Kemo Modelmakerij B.V. (Kemo). On January 3, 2012, the Company completed the acquisition of Z Corporation and Vidar systems Corporation. In April 2012, it acquired My Robot Nation (MRN). In April 2012, it acquired Paramount Industries.
-
Further Info:
-
Software Developers
Autodesk, Inc. (ADSK)
DescriptioAutodesk, Inc. (Autodesk) is designs software and services company, offering customers business solutions through technology products and services. The Company operates in four operating segments: Platform Solutions and Emerging Business (PSEB), Architecture, Engineering and Construction (AEC), Manufacturing (MFG) and Media and Entertainment (M&E). The Company serves customers in the architecture, engineering and construction; manufacturing, and digital media and entertainment industries. The Company's software products enable its customers to experience their ideas before they are real by allowing them to imagine, design, and create their ideas and to visualize, simulate and analyze real-world performance early in the design process by creating digital prototypes. Autodesk software products are sold globally, both directly to customers and through a network of resellers and distributors. On December 21, 2011, the Company acquired T-Splines, Inc. (T-Splines).
-
Further Info: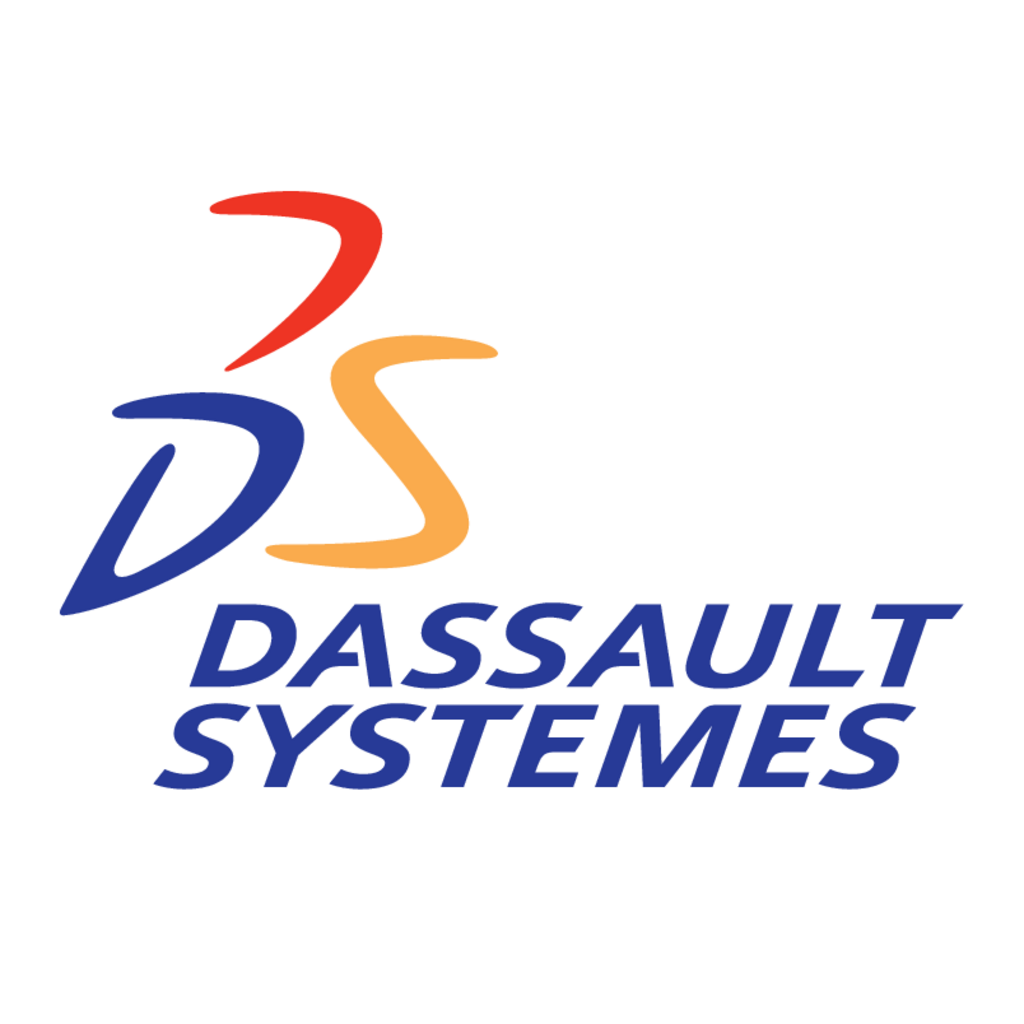 Dassault Systemes S.A.  (PINK:DASTY)
Dassault Systemes SA provides software solutions and consulting services. Creator of Solidworks. The Company's global customer base includes companies primarily in 11 industrial sectors: Aerospace & Defense, Transportation & Mobility, Marine & Offshore, Industrial Equipment, High Tech, Architecture, Engineering & Construction, Consumer Goods Retail, Consumer Packaged goods Retail, Life Sciences, Energy, Process & Utilities, Financial & Business services. To serve these industries, the Company has developed a broad software applications portfolio, organized in brands, in order to provide comprehensive solutions responding to the extensive requirements of product development: Design, Realistic Simulation, Virtual Manufacturing and Production, Collaborative Innovation, Lifelike Experiences and Information Intelligence. On March 2011, the Company acquired Intercim. On April 2011, the Company acquired Enginuity PLM. On February 9, 2012, the Company acquired Netvibes.
-
Further Info:
Exa Corporation (EXA)
Exa Corporation develops, sells, and supports simulation software and services for vehicle manufacturers. It offers PowerFLOW software solution suite for simulating complex fluid flow problems. The company's software suite includes PowerDELTA, which streamlines and accelerates simulation model preparation process; PowerCASE that creates, edits, and compiles a complete PowerFLOW simulation case, which controls the construction of the simulation grid; PowerCLAY that performs direct modification or morphing of digital model surfaces; PowerTHERM to predict surface temperatures and heat fluxes generated by thermal radiation and conduction; and PowerCOOL to calculate the heat transfer between a heat exchanger and the cooling airflow. Its software suite also comprises PowerINSIGHT, a graphical user interface that offers a library of user configurable templates and generates comparative results; PowerVIZ, a visualization and analysis application that is used for processing simulation results from PowerFLOW and spectral analysis results from PowerACOUSTICS; and PowerACOUSTICS, which enables pressure fluctuation prediction, noise source identification, wind noise transmission to interior, and sound package parameter study capabilities. In addition, the company provides technical consulting and training services. Its products are used in various applications, including aerodynamics, thermal management, aeroacoustics, climate control, and powertrain. The company sells its products and project services primarily through direct sales force in the United States, the United Kingdom, France, Germany, Italy, Japan, and Korea, as well as through distributors in China and India, and through a sales agent in Brazil. Exa Corporation was founded in 1991 and is headquartered in Burlington, Massachusetts.
-
Further Info:
PTC Inc. (PMTC)
Parametric Technology Corporation develops, markets, and supports software solutions that facilitate companies to design products, manage product information, and enhance their product development processes worldwide. Its enterprise solutions include PTC Windchill, an Internet-based content and process management solutions for managing data and relationships, processes, and publications; PTC Arbortext enterprise solutions to manage information assets that enhance customer support and service center information delivery processes; PTC Creo View, which enables enterprise-wide visualization, verification, annotation, and automated comparison of various product development data formats; and PTC Integrity that coordinates and manages various activities and artifacts associated with developing software-intensive products. The company's desktop solutions comprise PTC Creo Parametric, a suite of three-dimensional product design solutions that enables changes made during the design process to be associatively updated throughout the design; PTC Creo Elements/Direct, a suite of computer aided design and collaboration software used for customers to meet short design cycles; PTC Mathcad, an engineering calculation software solution, which combines a computational engine, accessed through conventional math notation and with word processor and graphing tools; and PTC Arbortext to facilitate customers improve documentation accuracy, speed time to market, reduce translation requirements, and lower publishing costs. It also offers consultation, implementation, training, and maintenance services. The company sells its products and services through direct sales force, as well as through third-party resellers and other strategic partners. Parametric Technology Corporation was founded in 1985 and is headquartered in Needham, Massachusetts.
-
Further Info:


&nbsp
Medical/Biological 3D Printing
Organovo Holdings, Inc.  (ONVO.PK)
Description
Organovo Holdings, Inc. develops NovoGen three-dimensional (3D) human tissue printing technology for creating tissue on demand for research and surgical applications. Its NovoGen 3D printing technology is a platform that works across various tissue and cell types. Organovo Holdings, Inc. serves physicians and researchers involved in the fields of cardiovascular medicine, medical research, and transplant medicine. The company was founded in 2007 and is based in San Diego, California.
Organovo Holdings, Inc.
5871 Oberlin Drive
Suite 150
San Diego, CA 92121
United States – Map
Phone: 858-550-9994
Website: http://www.organovo.com
Google+