(Updated: 06/25/2014)
I have compiled a list of publicly traded companies that one should consider researching if they plan on investing in 3d printing stocks. There are many aspects of 3d printing that one could invest in. You can buy stocks in the manufacturers of the printers themselves, the 3d software companies, medical companies that utilize 3d printing, material suppliers, etc. I have tried to organize this list based on what the actual company does in relation the 3d printing. The stock symbol is located next to the name of the company. This list will be updated periodically as needed.   After reviewing this page, be sure to read our Beginner's Guide to Buying Stocks Online for how to get your foot in the door. It's super easy to get started trading stocks.
 Printer Manufacturers

ARC Group Worldwide (
NASDAQ: 
ARCW
)
 is a leading global advanced manufacturing and 3D printing service provider.  Founded in 1987, the Company offers its customers a compelling portfolio of advanced manufacturing technologies and cutting-edge capabilities to improve the efficiency of traditional manufacturing processes and accelerate their time to market.  In addition to being a world leader in metal injection molding, ARC has significant expertise in 3D printing and imaging, advanced tooling, automation, machining, plastic injection molding, lean manufacturing, and robotics.  
ARC's mission is to bring innovation and technology to manufacturing.

Stratasys, Inc. is a manufacturer of three-dimensional (
3D
) printers and rapid prototyping (
RP
) systems for the office-based RP and direct digital manufacturing (
DDM
) markets. The Company develops, manufactures and sells a product line of 3D printers and RP systems (and related consumable materials) that create physical parts from computer-aided design (
CAD
) designs. It also offers rapid prototyping and production part manufacturing services through its centers located in North America, Europe and Australia. Its products are used in the aerospace, defense, automotive, medical, business and industrial equipment, education, architecture, and consumer-products markets. In January 2010, the Company introduced the uPrint Plus. In February 2011, the Company sold its interest in Quickparts.com, Inc. In May 2011, the Company acquired Solidscape, Inc.

Hewlett-Packard Company
(NYSE:HPQ)
Hewlett-Packard Company (
HP
) is a provider of products, technologies, software, solutions and services to individual consumers, small- and medium-sized businesses (
SMBs
) and large enterprises, including customers in the Government, health and education sectors. Its operations are organized into seven segments: the Personal Systems Group (
PSG
), Services, the Imaging and Printing Group (
IPG
), Enterprise Servers, Storage and Networking (
ESSN
), HP Software, HP Financial Services (
HPFS
) and Corporate Investments. The Company's offerings include personal computing and other access devices; multi-vendor customer services, including infrastructure technology and business process outsourcing, technology support and maintenance, application development and support services and consulting and integration services, and imaging and printing-related products and services. In December 2011, the Company acquired Hiflex Software GmbH.

3D Systems Corporation (3D Systems) is a holding company that operates through subsidiaries in the United States, Europe and the Asia-Pacific region. The Company is a provider of three-dimensional (3D) content-to-print solutions including 3D printers, print materials and on-demand custom parts services for professionals and consumers. It also provides creative content development and design productivity tools. Its principal print engines include stereolithography (SLA), printers, selective laser sintering (SLS), printers, multi-jet modeling (MJM), printers, film transfer imaging (FTI) printers, selective laser melting (SLM) printers, and plastic jet printers (PJP). On October 4, 2011, the Company acquired the shares of Kemo Modelmakerij B.V. (Kemo). On January 3, 2012, the Company completed the acquisition of Z Corporation and Vidar systems Corporation. In April 2012, it acquired My Robot Nation (MRN). In April 2012, it acquired Paramount Industries.
The ExOne Company engages in the development, manufacture, and sale of three dimensional printing machines and printing products in the Americas, Europe, and Asia. The company provides Max, Print, Flex, and Lab machines that enable designers and engineers to design and produce industrial prototypes and production parts; and ExMicro Orion machine, a laser micromachining product for conventional and exotic materials. It also offers associated products comprising consumables and replacement parts; and other services, such as training and technical support services. The company markets its products to industrial customers in the aerospace, automotive, heavy equipment, energy/oil/gas, and other industries under the ExOne brand name. The ExOne Company was founded in 2005 and is headquartered in North Huntingdon, Pennsylvania.
Voxeljet AG (NASDAQ:VJET)
Voxeljet AG provides three-dimensional (
3D
) printers and on-demand parts services. Its 3D printers employ a powder binding additive manufacturing technology to produce parts using various material sets. The company operates in two segments, Systems and Services. The Systems segment focuses on the production, development, and sale of 3D printers. It also offers consumables, such as particulate materials and proprietary chemical binding agents, maintenance contracts, and spare parts. The Services segment prints on-demand parts at its service center through its 3D printers, material sets, and in-house finishing capabilities. The company provides its 3D printers and on-demand parts services to industrial and commercial customers in automotive, aerospace, film and entertainment, art and architecture, engineering, and consumer product end markets in Europe, the Middle East, Africa, the Asia Pacific, and the Americas. voxeljet AG was founded in 1999 and is headquartered in Friedberg, Germany.
(NASDAQ:GGRGF)
Groupe Gorge operates in the areas of safety systems, protection in nuclear environments, and industrial project services. It offers safety systems, including robotics for harsh environments; control command systems; and naval, land-based, and aviation simulators for the defense, aviation, homeland security, nuclear energy, and offshore industries. The company also provides nuclear safety solutions comprising radiation shielding systems, as well as protection solutions for those working in ionizing environments. In addition, it undertakes industrial project services for the aviation, defense, naval, food-processing, motor, water/environment, electronics, energy/petrochemicals, nuclear power stations, shopping malls and public buildings, chemistry, paper, pharmacy/cosmetics/health, and transportation/logistics industries. The company's industrial project services consist of engineering and industrial services, such as creation services for production tools and development services for turnkey operation sites; engineering and design department services; installation and industrial maintenance services; industrial robots services; automation services; metal works; boilermaking services; and clean rooms design and production services. Further, its industrial project services include design, installation, and maintenance of fixed systems for automatic safety by sprinkler; armored fire alarm cables; fixed safety systems; and fire-proof shielding systems. The company was formerly known as Finuchem and changed its name to Groupe Gorge in 2009. Groupe Gorge was founded in 1990 and is based in Paris, France. 
Camtek Ltd., together with its subsidiaries, designs, develops, manufactures, and markets automatic optical inspection (
AOI
) systems and related products. AOI systems are computerized systems that optically inspect various types of electronic product components for defects caused during the manufacturing process. The company's AOI systems for the semiconductor industry include Falcon systems for the back end market of the semiconductor industry; Condor systems that enhance the 2D and 3D detection abilities; Condor 5LED systems that meet the inspection requirements of LED semiconductor manufacturers; Gannet systems that help in detecting defects in the die in semiconductor device manufacturing process; and sample preparation systems. Its AOI systems for the PCB and IC substrate industry comprise Phoenix product family, which supports a range of PCB and IC substrate applications; Dragon systems, which are automation-ready systems for the inspection of various PCB types in a mass production environment; Orion systems, which are stand-alone AOI systems for high volume inspection of various PCB types designed to operate in Inspectify mode of operation; LAM for main-stream LAM inspection; stand-alone verification systems that enable the verification of panels after inspection; and Pegasus line of systems for automated inspection of finished IC substrates that are subsequently used in packaging of BGA and chip scale package devices. The company also offers digital material deposition systems and inks, including GreenJet, an SM digital printing system to replace the conventional SM application lines for prototypes and high mix low volume production; and LGP, which offers digital legend printing technology solution. It serves PCB manufacturers and semiconductor manufacturers. Camtek Ltd. has operations in the Asia Pacific, North America, and Europe. The company was founded in 1987 and is headquartered in Migdal Haemek, Israel. Camtek Ltd. is a subsidiary of Priortech Ltd.
 Software Developers
Autodesk, Inc. (ADSK)
Autodesk, Inc. (
Autodesk
) is designs software and services company, offering customers business solutions through technology products and services. The Company operates in four operating segments: Platform Solutions and Emerging Business (
PSEB
), Architecture, Engineering and Construction (
AEC
), Manufacturing (
MFG
) and Media and Entertainment (M&E). The Company serves customers in the architecture, engineering and construction; manufacturing, and digital media and entertainment industries. The Company's software products enable its customers to experience their ideas before they are real by allowing them to imagine, design, and create their ideas and to visualize, simulate and analyze real-world performance early in the design process by creating digital prototypes. Autodesk software products are sold globally, both directly to customers and through a network of resellers and distributors. On December 21, 2011, the Company acquired T-Splines, Inc. (
T-Splines
).
More from Reuters »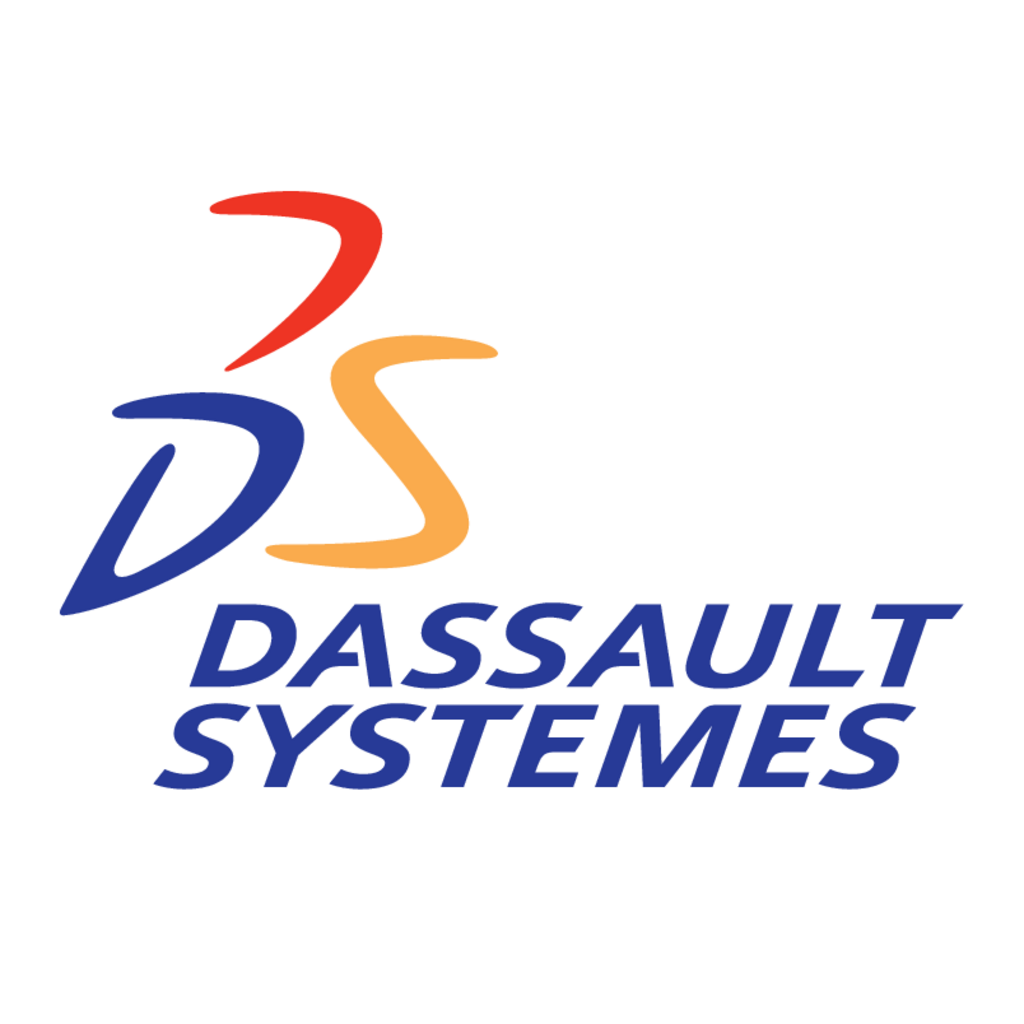 Dassault Systemes S.A.  (PINK:DASTY)
Dassault Systemes SA provides software solutions and consulting services. Creator of Solidworks. The Company's global customer base includes companies primarily in 11 industrial sectors: Aerospace & Defense, Transportation & Mobility, Marine & Offshore, Industrial Equipment, High Tech, Architecture, Engineering & Construction, Consumer Goods Retail, Consumer Packaged goods Retail, Life Sciences, Energy, Process & Utilities, Financial & Business services. To serve these industries, the Company has developed a broad software applications portfolio, organized in brands, in order to provide comprehensive solutions responding to the extensive requirements of product development: Design, Realistic Simulation, Virtual Manufacturing and Production, Collaborative Innovation, Lifelike Experiences and Information Intelligence. On March 2011, the Company acquired Intercim. On April 2011, the Company acquired Enginuity PLM. On February 9, 2012, the Company acquired Netvibes.
Exa Corporation (EXA)
Exa Corporation develops, sells, and supports simulation software and services for vehicle manufacturers. It offers PowerFLOW software solution suite for simulating complex fluid flow problems. The company's software suite includes PowerDELTA, which streamlines and accelerates simulation model preparation process; PowerCASE that creates, edits, and compiles a complete PowerFLOW simulation case, which controls the construction of the simulation grid; PowerCLAY that performs direct modification or morphing of digital model surfaces; PowerTHERM to predict surface temperatures and heat fluxes generated by thermal radiation and conduction; and PowerCOOL to calculate the heat transfer between a heat exchanger and the cooling airflow. Its software suite also comprises PowerINSIGHT, a graphical user interface that offers a library of user configurable templates and generates comparative results; PowerVIZ, a visualization and analysis application that is used for processing simulation results from PowerFLOW and spectral analysis results from PowerACOUSTICS; and PowerACOUSTICS, which enables pressure fluctuation prediction, noise source identification, wind noise transmission to interior, and sound package parameter study capabilities. In addition, the company provides technical consulting and training services. Its products are used in various applications, including aerodynamics, thermal management, aeroacoustics, climate control, and powertrain. The company sells its products and project services primarily through direct sales force in the United States, the United Kingdom, France, Germany, Italy, Japan, and Korea, as well as through distributors in China and India, and through a sales agent in Brazil. Exa Corporation was founded in 1991 and is headquartered in Burlington, Massachusetts.
PTC Inc. (PMTC)
Parametric Technology Corporation develops, markets, and supports software solutions that facilitate companies to design products, manage product information, and enhance their product development processes worldwide. Its enterprise solutions include PTC Windchill, an Internet-based content and process management solutions for managing data and relationships, processes, and publications; PTC Arbortext enterprise solutions to manage information assets that enhance customer support and service center information delivery processes; PTC Creo View, which enables enterprise-wide visualization, verification, annotation, and automated comparison of various product development data formats; and PTC Integrity that coordinates and manages various activities and artifacts associated with developing software-intensive products. The company's desktop solutions comprise PTC Creo Parametric, a suite of three-dimensional product design solutions that enables changes made during the design process to be associatively updated throughout the design; PTC Creo Elements/Direct, a suite of computer aided design and collaboration software used for customers to meet short design cycles; PTC Mathcad, an engineering calculation software solution, which combines a computational engine, accessed through conventional math notation and with word processor and graphing tools; and PTC Arbortext to facilitate customers improve documentation accuracy, speed time to market, reduce translation requirements, and lower publishing costs. It also offers consultation, implementation, training, and maintenance services. The company sells its products and services through direct sales force, as well as through third-party resellers and other strategic partners. Parametric Technology Corporation was founded in 1985 and is headquartered in Needham, Massachusetts.
 Cimatron Ltd., together with its subsidiaries, designs, develops, manufactures, markets, and supports computer-aided design/computer aided manufacturing (CAD/CAM) software products. The company offers CimatronE, a CAD/CAM solution, which provides tools, applications, and process-automation solutions for the tooling and manufacturing industries. The CimatronE product family includes various basic modules, such as Designer Solution, NC Solution, Master Solution, Electrode Solution, Electrode Pro Solution, Student Package, and View Only System; and various vertical applications consisting of Mold Design, Die Design, Quick Electrode, ECO Manager, 5 Axes Production, Micro-Milling, and Die Quote Generator. It also provides GibbsCAM, a CAD/CAM solution for discrete part production manufacturing. The GibbsCAM product family consists of various module options, including Production Milling, Production Turning, Solid Import, 2.5D Solids, SolidSurfacer, Advanced CS, Polar and Cylindrical Milling, Radial Milling, 5-Axis Milling, 5-Axis MultiBlade Level 1 and level 2, 5-Axis Porting, Tombstone Management System, Multi-Task Machining, Wire-EDM, Machine Simulation, Data Exchange Options, CutDATA, VoluMill Wireframe, VoluMill Solids, and Post Processors. It serves automotive, aerospace, medical, consumer plastics, electronics, and other industries. The company distributes its products directly, as well as through a network of independent resellers in Europe, Israel, the Far East, and North America. Cimatron Ltd. was founded in 1982 and is headquartered in Givat Shmuel, Israel.
ANSYS, Inc. develops and markets engineering simulation software and services used by engineers, designers, researchers, and students in the aerospace, automotive, manufacturing, electronics, biomedical, energy, and defense industries, as well as academia worldwide. Its products include ANSYS Workbench, a framework upon which the company's engineering simulation technologies are built; Multiphysics that creates virtual prototypes of designs; Structural Mechanics, which offers simulation tools for product design and optimization; Fluid Dynamics that provides modeling of fluid flow and other related physical phenomena; and Explicit Dynamics, which simulates physical events. The company also offers Electromagnetics, which provides field simulation software for designing electronic and electromechanical products; System Simulation, a collaborative environment that leverages multiphysics, multibody dynamics, circuit, and embedded software simulation capabilities; and ANSYS Engineering Knowledge Manager, a solution for simulation-based process and data management. In addition, it provides academic product suite with a portfolio of academic products based on associate, research, and teaching; and high-performance computing (
HPC
) product suite delivering cross-physics parallel processing capability for the company's simulation software by supporting structural, fluids, thermal, and electromagnetic simulations. Further, the company offers SCADE for developing critical systems and automatic generation of embedded software; geometry handling solutions for engineering simulation; meshing technology that transforms a physical model into a mathematical model; and a suite of Apache software, which delivers power analysis and optimization platforms along with integrated methodologies for managing the power budget, power delivery integrity, and power-induced noise in an electronic design. ANSYS, Inc. was founded in 1970 and is headquartered in Canonsburg, Pennsylvania.
 Medical/Biological 3D Printing

Organovo Holdings, Inc.  (ONVO.PK)
Organovo Holdings, Inc. develops NovoGen three-dimensional (
3D
) human tissue printing technology for creating tissue on demand for research and surgical applications. Its NovoGen 3D printing technology is a platform that works across various tissue and cell types. Organovo Holdings, Inc. serves physicians and researchers involved in the fields of cardiovascular medicine, medical research, and transplant medicine. The company was founded in 2007 and is based in San Diego, California.
Organovo Holdings, Inc.
5871 Oberlin Drive Suite 150 San Diego, CA 92121 United States - 
Map
Phone: 858-550-9994 Website: 
http://www.organovo.com
 3D Scanner Manufacturers

Perceptron, Inc. develops, produces, and sells non-contact measurement, scanning, and inspection solutions for industrial applications in North America, Europe, and Asia. It offers various automated systems, including AutoGauge, which is used in automotive assembly and fabrication plants to contain, correct, and control the quality of complex assemblies; AutoGauge Plus, which offers inline freeform surface scanning and discrete feature measurement in one solution; AutoFit, which is used in automotive manufacturing plants to contain, correct, and control the fit of exterior body panels; AutoScan, which provides a non-contact method of gathering data for the analysis of the surface contour of a part or a product; AutoGuide, a robot guidance system for improving the performance of robotic assembly operations; and Helix, a 3D metrology solution that helps manufacturers in performing measurement tasks. The company also offers technology components products, which include ScanWorks, a hardware/software component set that allows customers to add digitizing capabilities to their machines or systems; ScanWorksxyz, a 3D scanning solution for retrofitting 3-axis machines; WheelWorks software and sensors, which offer a non-contact method of measuring wheel position for use in automated or manual wheel alignment machines in automotive assembly plants; and Multi-line Sensor, a multi-line laser triangulation sensor for use in automotive assembly plant wheel alignment systems. It primarily serves the automotive manufacturing market. The company markets its products directly to end user customers, and through manufacturing line builders, system integrators, value-added resellers, and original equipment manufacturers. Perceptron, Inc. was founded in 1981 and is headquartered in Plymouth, Michigan.
Faro Technologies Inc.  (NASDAQ:FARO)
FARO Technologies, Inc., together with its subsidiaries, designs, develops, manufactures, markets, and supports software-based three-dimensional measurement and imaging systems for manufacturing, industrial, building construction, and forensic applications. The company's articulated electromechanical measuring devices include FaroArm, a combination of six or seven-axis, articulated measurement arm, a computer, and computer-aided measurement (
CAM2
) software programs; and FARO Laser ScanArm, a FaroArm equipped with a combination of a hard probe and non-contact line laser probe to measure products without touching them and offers a seven-axis contact/non-contact measurement device with an integrated laser scanner. It provides FARO Gage, an articulated arm device with a computer and software; FARO Laser Tracker Vantage that combines a laser measurement tool, a computer, and CAM2 software programs; FARO Focus3D to measure and collect data points; and FARO 3D Imager AMP, a non-contact 3D Imager capable of collecting millions of points to generate infinitely-focused fringe patterns. The company also offers FARO Software, a proprietary CAD-based measurement and laser scanner software; CAM2 Measure 10 to measure jobs; FARO CAM2 Gage Software for measuring geometry and building dimensions; and FARO SCENE, a software to deliver scan processing solutions. In addition, it provides extended warranties, as well as support, training, and technology consulting services. The company sells its products through direct sales and distributors. It serves automobile, aerospace, and heavy equipment markets, as well as law enforcement agencies in the Americas, Europe, Africa, and the Asia Pacific. FARO Technologies, Inc. was founded in 1981 and is headquartered in Lake Mary, Florida.